Hi all! We've got some Maruchi 3D Printed Figures up for sale. At the moment, we are offering
untreated
,
treated
and
primed
figures. In the future, a select number of painted figures will be available.
The figures are approximately 7cm long x 5cm wide x 8cm tall. They are 3D printed by us and are quite light, but strong.
We can provide the figures three ways:
Option 1: Untreated
Untreated figures are raw, straight off the printer. They have a nice finish from a distance, but up close you can see the layers of the 3D print. They are relatively smooth to the touch, and you can sand them to make them smoother. On some prints the top and the underbelly can be a bit rougher, depending on how well the support material detaches. (Click images for a closer look)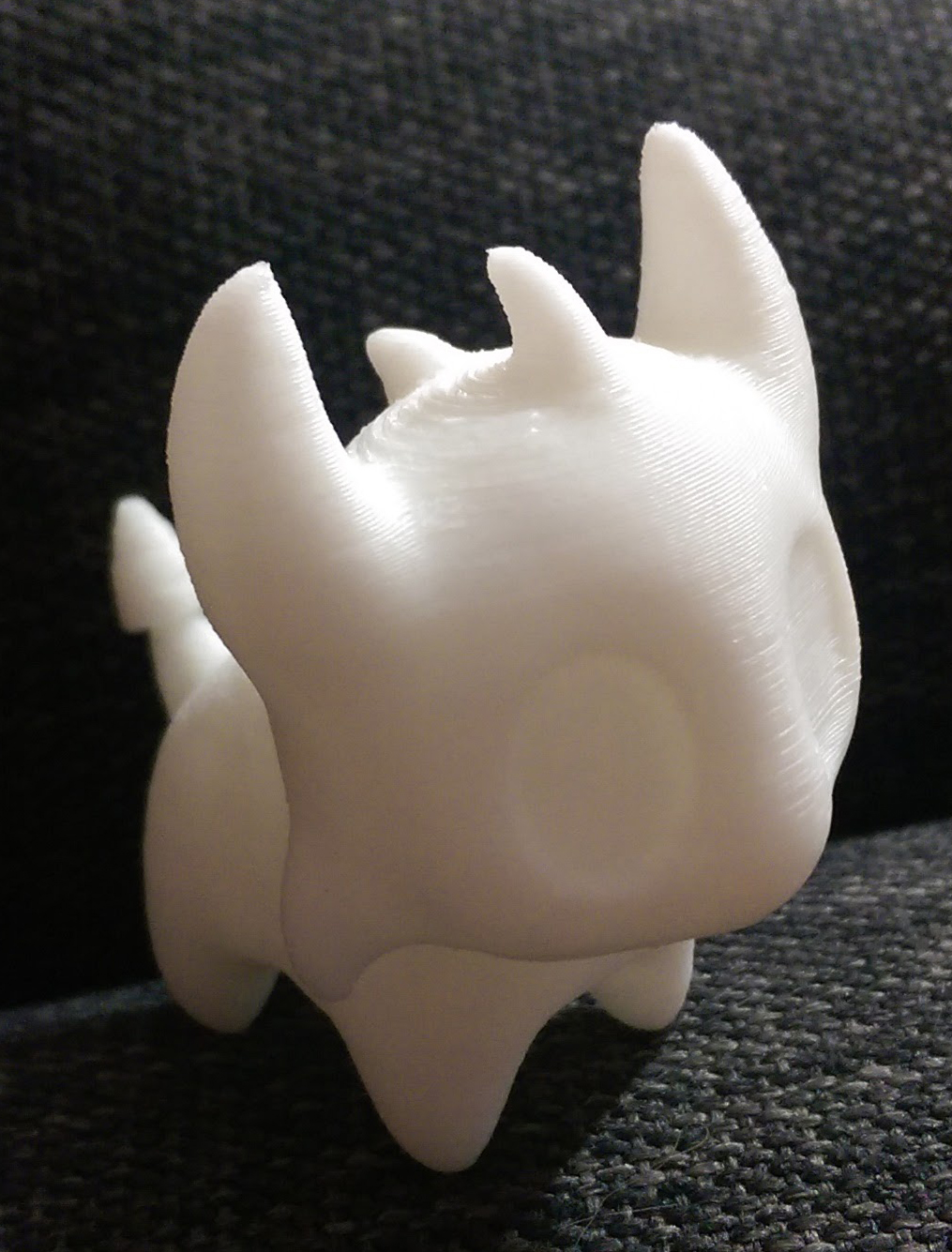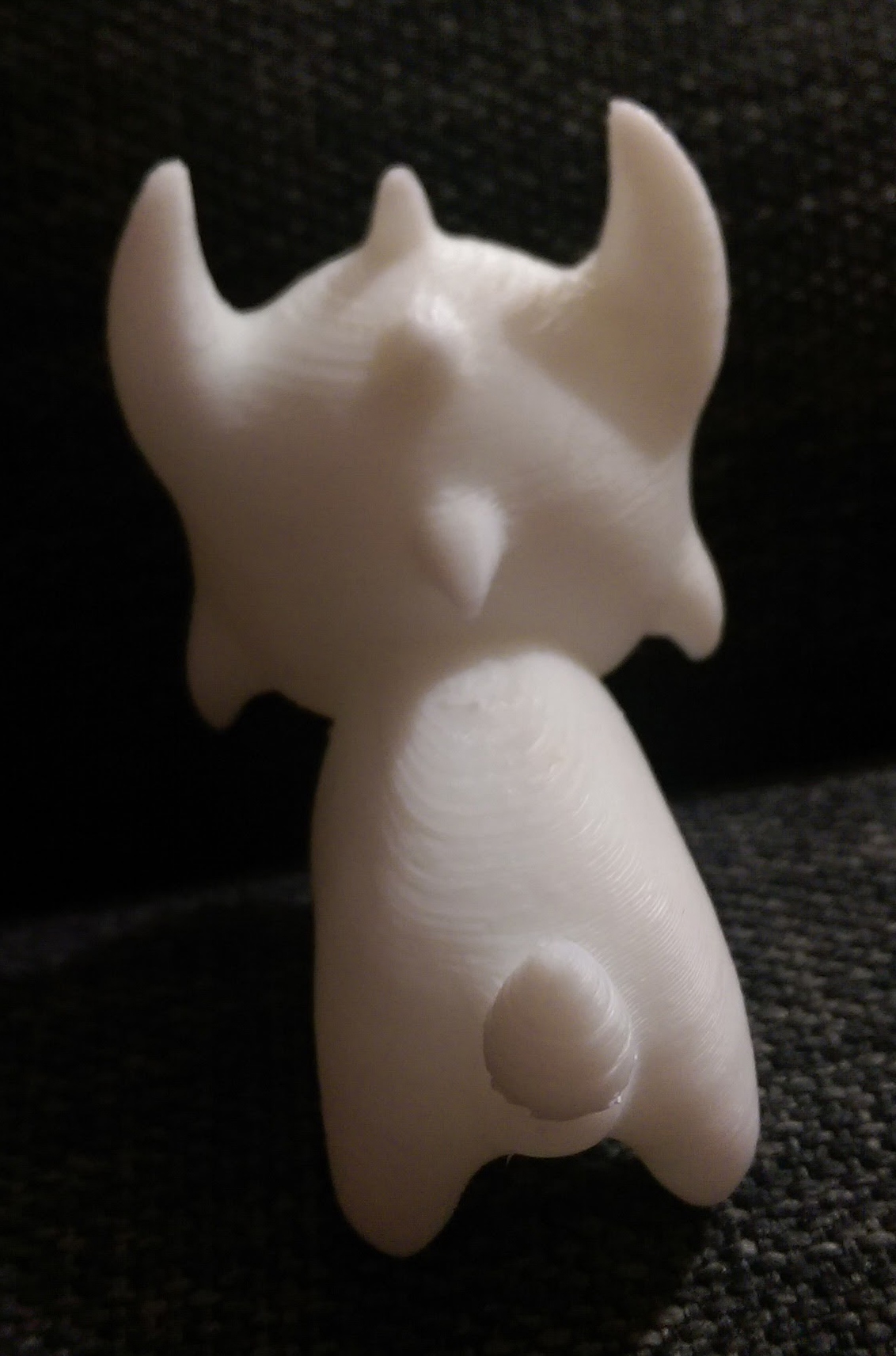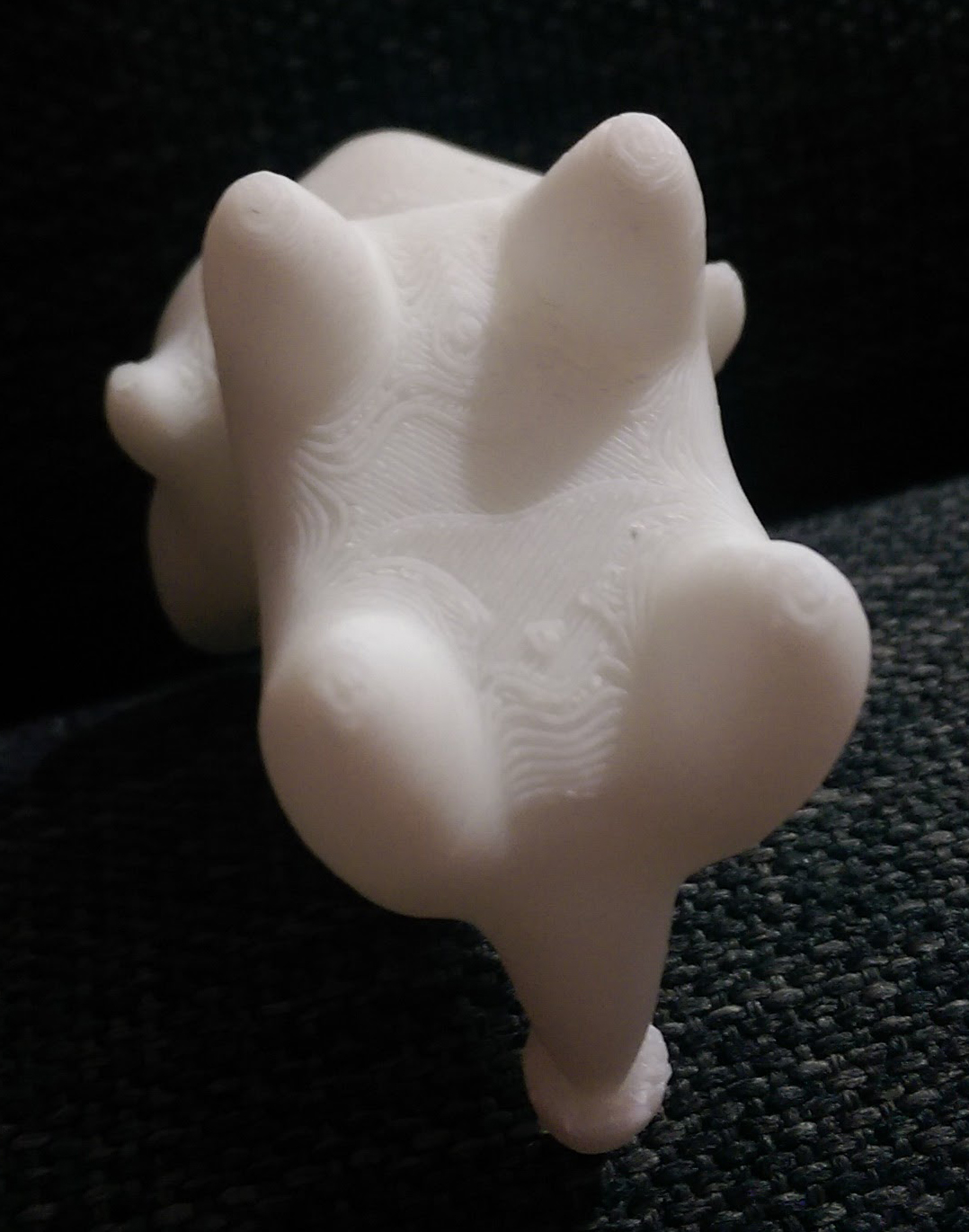 Option 2: Treated
Treated figures have been smoothed in Acetone vapor. They have a shiny finish, and the layer lines are now invisible. On some models, air bubbles can form and create small holes - this seems to particularly happen on the underbelly. We fix these as we can, but can't guarantee they won't occur.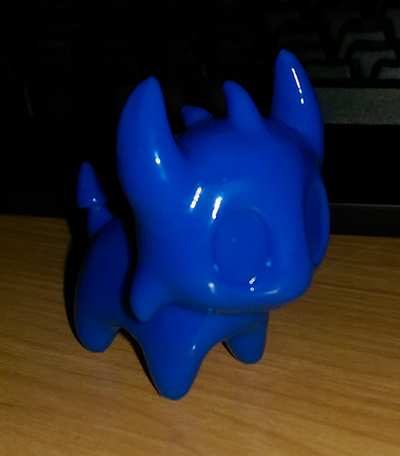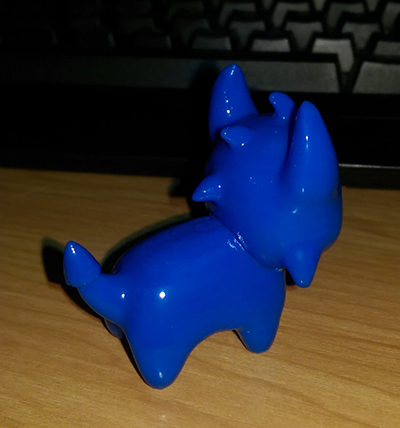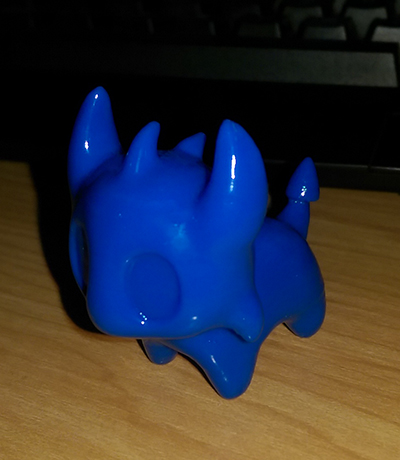 Option 3: Primed
If you consider yourself an artist, this is the option for you. These models have been smoothed in acetone vapor, and then coated with a primer. They are ready for acrylic paint to be applied to them. We have had mixed experiences with different brands of paint so can't guarantee that any particular paint will stick well to the primer, but we can give advice as to brands that seem to work well!
Colors
Right now, we are only offering white prints. However, we can get filament in a number of different colors. We will need at least five orders to make it worthwhile getting an alternative color, so we will be operating a waiting list system. Please post below if you would prefer a different color. The main brand of filament that we are sure works is available in these colors:
Additionally, there are some alternative colors here:
http://store.3dprintingsystems.com/filaments/value-abs
- however, we have not tested this brand of filament, so can not guarantee good quality prints.
Price
The price for the three options is below. Shipping is the same as a single uchi plush (see
http://www.clickcritters.com/uchi_plush.php
). If you want to order more than one, please PM me for shipping costs.
Option 1: Untreated - 2,000 Black BC + shipping
Option 2: Treated - 3,000 Black BC + shipping
Option 3: Primed - 3,500 Black BC + shipping
Additionally, we will be releasing limited numbers of painted models - painted by Quetzal. These will be released in limited quantities as they are completed - you can not pre-order these.
How to order
There is no limit to how many of these we can make, however we may stop selling them at some point in the future depending on demand.
To order a white figure, please ensure you have enough Black BC, and then send Cydewinder a PM including:
Which option(s) you want to buy
Your shipping address (including your name and country)
If you would like to preorder a different color, please post in this thread or send a PM to Cydewinder saying the color you are interested in. We will add you to the list, and when we get enough we will order a spool of filament. If you place a pre-order you do not have to pay the Black BC until we get the filament, but if we do get it we expect you to follow through with your order.
Any questions, post here.