How to apply to become staff
General
You want to join the team to help us make Click Critters an even greater community? Wonderful! You're in the right place. Here you'll find the information you need!

While the different positions have different jobs around the site, there's certain requirements they all share. If you wish to join the team in any shape or form, here's the basic requirements that we're looking for in potential new team members: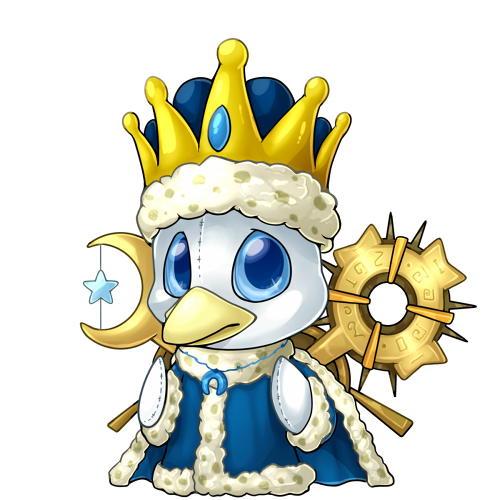 ACTIVITY - we want our staff to be active players of the site. We want to work with people who are passionate about Click Critters and spend a good chunk of their leisure time here. We need you to channel your knowledge about the community into your role - for example drawing adoptables that people will like, or knowing just how to generate a 'buzz' in the chatbox when things become a bit quiet.
OBJECTIVITY & MATURITY - Click Critters staff need to be able to keep cool and judge a situation free of bias. Mods need to be able to treat all users the same, and Artists need to be able to venture out of their comfort zones to avoid their art becoming stale. You must be able to view a situation from a rational, neutral perspective.
NO OBLIGATIONS ON OTHER SITES - We want our staff to be dedicated to Click Critters. If you draw or moderate on another site, it splits your focus, and could potentially be a conflict of interest when you have advance notice of our plans around events and future developments. It's hard to be part of two creative teams!
GOOD ENGLISH - The primary language on Click Critters is English. To be staff you need a good grasp of English writing and reading. If you are insecure with your English, you may have trouble getting a point across in a way everyone understands.
COMMUNICATION, TRUST & HONESTY - Here at Click Critters, we know and breathe "real life comes first". If there is a situation keeping you away from us or performing worse than usual, let us know so that your time away is accounted for. If we don't hear from you in a long time, we are left to assume you lost interest and are thus forfeiting your position. Likewise, if there is a problem you have on or within the site, e.g. grievances with staff or users, we need to know. It is in everyone's best interest to keep Click Critters drama-free!
TEAM PLAYERS - Everyone on the Click Critters team is expected to collaborate to help design site events, give feedback on issues, or work together to solve tricky challenges. You need to be able to both take and give advice and to co-operate with your peers. We're not asking you to be a social butterfly, but we won't be hiring lone wolves.
POSITIVE ACCOUNT HISTORY - Your account must be in good standing with us. Past mutes and other incidents do not exclude you from potentially being staff, but if there has been some trouble in the past, please tell us in your own words how this no longer applies to you and will not affect the work we expect you to be doing for us. If there has been an issue we consider a tad too recent, we may ask you to re-apply at a later time.
Artists
We always accept artist applications, but we are not always hiring. It depends on our current supply of art and how active the current artists are. If you have already applied, but not received feedback on your app after waiting for some time, feel free to nudge us about it! Even if you have been previously rejected, you are free to re-apply after an adequate amount of time has passed. Use that time to hone your skills!

The following are the specific requirements to become an official site artist on Click Critters. Send your application to feedback@clickcritters.com, including any necessary links or files that are assets to your application.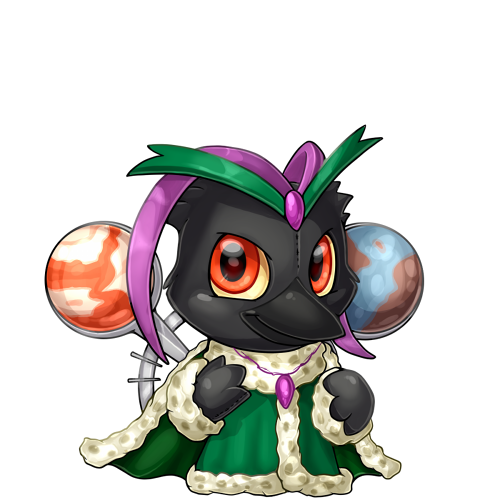 Be 18+ years old OR have your parent/guardians permission to work for us. We will need to speak to your parents if you are under 18.
Have a Paypal Account so that we can pay you, or we will have to pay you in black bottlecaps.
Provide a portfolio of your work and style - this can be, for example, a link to a deviantart account or blog. We need to see how you draw, as well as how consistent you are and how you have been improving.
Submit a minimum of 3 original adoptables you designed. Bytes are optional. A high-resolution image and a sample .psd (or similar) file are desired to check your work in detail.
We require you to be able to handle feedback and constructive criticism well. Often art has specific requirements, or there is a little rework required to get an adoptable looking just right!
Moderators
To apply for a moderator role, you need to post in the
Moderator Nomination Thread
! Do be aware however that on Click Critters, being a moderator is less of a policing position and more of a community guardian. Unlike artists, who draw in private, your job involves getting involved more than anything! What we're really looking for in a moderator is outlined below: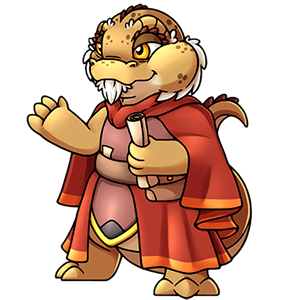 You need presence. We're not talking 'site's most popular user', but people need to have heard of you before. People need to know who you are before you become a mod.
As a mod it will be imperative for you to

spend time ON the site

. This goes beyond greeting people and saying goodbye. Your job is to be here!
Talk to the users. It sounds simple, it sounds like a given, but really, it is the BIGGEST part of your job. Whether you are keeping the CB alive or have a topic you want people's opinions about, your job is to engage the users.
Show interest in what the users have to say. Again it sounds like common sense, but it is so vital. Every user on CC is part of the family, and it's important that you find the time to show people that they matter in a genuine way. Make sure they feel welcome! Likewise, checking the forums is a good way of relaying to us what the users might (not) want to see on the site!
Be kind and understanding. A little kindness goes a long way, especially when it comes to new users or those troubled by the English language. There may also be knowledge or things you take for granted or consider common knowledge that (even the oldest of) users are unaware of.
School yourself! This might sound silly, but in order to help people with questions, you need to understand how the site works, including newly added mechanics. Plus, who wants to feel like a newbie when they're meant to be instructing them!
Help users help themselves! There may be times when a quick answer is all that's needed, but if you teach users where to find resources and where to look things up, it goes a long way. A lot of information is contained in the Adoptable Guide and Help Guide. If you can show them how to find what they're lookiing for on their own, they'll be able to maneuver the site even better than before! Plus, they might even find additional answers to questions they never knew they had.
Be humble. We all make mistakes, but especially as staff you need to be able to admit to them, learn from them, and grow. Getting hung up or refusing to accept when being told otherwise makes you incompatible with the team and the userbase. Don't be afraid of mistakes, but make sure they are not wasted.
Ask your peers for help and/or second opinions. This can go for many things, but in particular when it comes to reports. We need to communicate on issues to make sure we have a concensus and act consistently across the site.
Know when to take it to PMs. Sometimes, a casual reminder of a rule in the Chatbox is a good thing. Other times, you may want to contact someone in private to prevent a situation from escalating.
Listen to all sides before evaluating a situation. In case of altercation, it's not only important to not take sides, but also to get the perspectives from all parties involved in order to form an opinion.