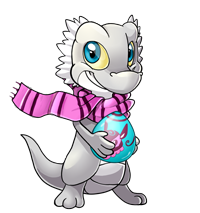 Easter has been great this year! I know it got off to a bumpy start with me being kidnapped and all, but this year has been a phenomenal festival of giving! Together we've opened over 12,000 plastic eggs, and given each other 171,000 eggs in our baskets! Woohoo!
Unfortunately though, like all good things Easter too must come to an end. This year, I'll be wrapping up Easter at the end of the 9th of May. That's just over three days from now, so keep those eggs being given!
There won't be any more prize raffles, but when the event has ended there will be a super, mega, prizestravaganza giving away a whole bunch of on-site goodies like golden eggs, buffs, cash shop adoptables, and maybe even a crystal egg or two! Also keep an eye out for the traditional Easter prize store for you to spend all your eggs in once the event closes!