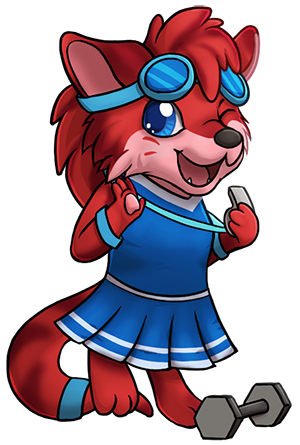 I've been watching you all. You've been slacking! After the Great Day of Click, which was epic, we've let our training slip. If we want to be fabulous clickers, we need to keep pushing ourselves to go faster and further!
I've devised an extra special training regime for you. Every day for the next two weeks (starting on the 7th of July), I'll give you rainbow tokens if you can hit increasing goals in the Click Exchange. Your first token will only need 50 clicks, but then you'll need 100, and then 200, and then 400... see the pattern? Let's see how far we can push ourselves!
And what is the point of rainbow tokens? To make adoptables look fabulous! You can
visit me
and I'll give you a rainbow colored adoptable in exchange for your token! Happy clicking!