We heard you were waiting for a mane event
Posted on January 18 2017, 11:21 am
---




Things are getting super hairy over at
Quality Assurance
. Why, you ask? Because the
Maned Jubra
are available now! You might wanna bring a brush or two... and some hair accessories.
---
You thought there'd be Traptors here? Nope.
Posted on January 15 2017, 5:58 am
---


Come one, come all, and check the
Cash Shop
stall! The
Rakee
are currently available, and it looks like their friendly bonds are for life! Now that's what I call loyalty!
---
User run item shops are here!
Posted on January 15 2017, 12:51 am
---


The Item Marketplace has opened up in the Carnival. You can now open a shop and use it to sell your excess items to other users. Items can be sold for any combination of BC.
Most items are tradable, including Zanling shards and the items from the Lumen Scroll event. So get out there, fill up those shops, and start trading!
This should be treated like a beta. Please report any issues in the help forum and make any suggestions in the suggestions forum!
---
New Army Competition!
Posted on January 15 2017, 12:01 am
---



Last week's Army Competitions were won by:
cinsangel45
(Normal Army),
REHVC
(Trader Army), and
Roan
(Collector Army). Congratulations!



This weeks adoptables are the
Isha (Male)
(Normal Army),
Bacon (Middle Piece 1)
(Trader Army), and
Cheraza (Dynamite)
(Collector Army).
Head on over to the Army Competition
to see how many you have!
---
The potion is complete!
Posted on January 14 2017, 1:22 pm
---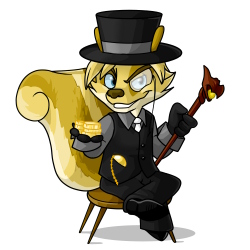 At last! After so long, I'm finally not undead anymore! The potion worked like a charm. If it weren't for you, the Lumen and that... death god called Korith, I would still be stuck as a zombie!
Of course, I guess this means I may have to conclude my experiments as it doesn't seem like I have a need for that anymore. Funny thing is, I love doing experiments and many things out of the ordinary... even after one such thing is what ended up making me undead in the first place... I know things went very south when I summoned the Soulkeeper, but at least the experiments I've been doing haven't done much harm, right?!
I'll go think on it more in my lab. I'll still do experiments for a little while before I decide whether I should continue or not.
(
For the next week, you'll be able to turn in the ingredients and redeem your points for prizes at the Grimhaven Graveyard (if you so wish) before the event finally concludes. Crowley is also making a decision whether to continue his Long-Lost Lab services; stay tuned for more info!
)
---
Poor fishies and not-so-poor mice
Posted on January 12 2017, 11:34 am
---




I think someone (Crowley) siphoned a bit too much energy from these poor creatures! Now these
Depleted Charter Fish
can be found in the
Freedom Forest
, literal husks of their former selves. Rescue them soon, won't you?

On a brighter note, the adorable
Mouse Cylin
can now be found in the
Click Exchange
! Hopefully you have some cheese for it, it looks a tad hungry!
---
We need your help players!
Posted on January 9 2017, 1:54 am
---
Welp... I think it's time I come clean. People wouldn't stop bothering me with questions, and I hope this will finally get you to leave me alone!
...So I had left quite a few experiments unattended, and I believe Jagger knew I would never let those eggs out of my sight unless I was working on something very important... Truth is, I was. And I didn't want anyone to know, but now I have to tell everyone because Jagger spread his suspicions to others and I couldn't have a lot of time to myself and my work without being continually pestered!
Anyhow, I've been doing some extensive research, hoping to finally find a way to get myself back to normal. I've managed to befriend one of these elusive golden imps called Lumen, and I've learned quite a lot from it! Lumen are ancient creatures, apparently close relatives of the Eleguards, which are known for their vast knowledge of many things and recording everything they know in written form such as books. Their knowledge just might help restore my former self!
The Lumen I've befriended seems to know what I want, as it wrote down what seems to be a way of getting the cure... I have been closely studying the scroll and its contents suggest that it's a potion recipe, but for the life of me I can't understand this chicken scratch of a handwritting!
You hear a swoosh... And soon, Korith appears before you and Crowley...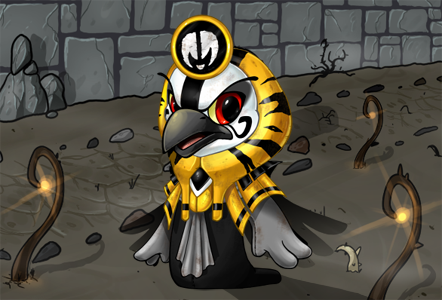 I believe I can help with that.
I have been observing the current happenings around the carnival ever since the discovery of Lumen... or rediscovery rather, as these creatures were only last seen several millennia ago... At least that's when I last saw them...
The scroll that this Lumen has recorded has been written in a script that not many can read. The beginning, however, was written in Eleglyph instead for some reason... As it seems, this Lumen is a fairly young one that first tried to write in Eleglyph only to switch to its native language. It does not matter much however, as most of the scroll is still indecipherable to the many who have not learned the Lumen script... Fortunately, I am familiar with the language.
Of course, there is still something you can do as well, and as a matter of fact I do need your help. Come visit me at the
Grimhaven Graveyard
to get further information.
(This event requires you to collect items from around the site and hand them into Korith to obtain rewards. At the end of the event, trophies will be given to the highest scorers! As for when the event ends, well, there's a mysterious progress bar... but who know's if that's it or not!)
---
Shark Bowl Update!
Posted on January 8 2017, 1:05 am
---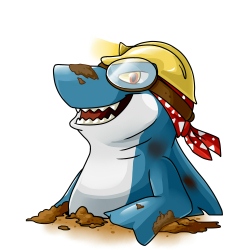 Hey everyone! The day has finally come! All our weeks of work has finally paid off! Today was the day of our appearance on Shark Bowl! Unfortunately.... we didn't actually grow many (any) plants.... those Molevolent came and took them all before we could get our products sorted. I guess in hindsight I shouldn't have used that soil from Grimhaven....
Anyway! I showed up at Shark Bowl with my idea, and the sharks, especially Crowley, laughed me out of the room. They said my idea was a "pipe dream" and "uninvestable". I'm going to go back to the sandpit and replan - I'm determined to show them!
Thank you to everyone who helped me get this far. Especially the top plant growers - Red_King, albert1862 and OnlyArt, and of course the top angel investors - highwind, Kijame and Gwiazdeczka!
---
New Army Competition!
Posted on January 8 2017, 12:01 am
---



Last week's Army Competitions were won by:
Ocean
(Normal Army),
The Chris
(Trader Army), and (Collector Army). Congratulations!



This weeks adoptables are the
Cursed Guardian
(Normal Army),
Drat (Kiwifruit)
(Trader Army), and
Luzak Puff (Soulless)
(Collector Army).
Head on over to the Army Competition
to see how many you have!
---
All geared up!
Posted on January 7 2017, 3:20 am
---



Looks like the
Click Forest
is harbouring some mechanical new companions. The
Tvarri
Puffs can now be found amidst the tall grass. Although if they aren't greased up well enough, you just might hear them long before you see them.

You might still need some practice in the dark arts, but that won't stop the
Demon Dogoat
Kiro from answering your summons. Whether you intended to call upon it or not, it will henceforth show up in the
Lost & Found
.
---