7th Birthday Event Announcement
Posted on August 26 2014, 6:37 pm
---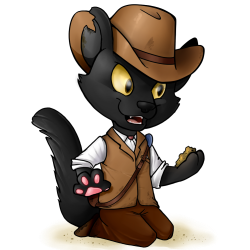 Sammy has some important news to tell you! Our explorations in the desert with him a couple of years ago has put him on the cusp of a significant breakthrough! Head on over to
see Sammy
and he will tell you more. The event is starting on September 13th!
---
Contest Voting Open!
Posted on August 25 2014, 7:44 pm
---

Voting for the Avatar Competition - Zodiac contest is now open. You can vote
here
. Voting will be open for a week!
You can find more information about these entries, this contest, and future contests in the
Official Contests Forum
---
MP Changes
Posted on August 25 2014, 12:59 am
---
As promised, the Marketplace has been cleared. All price history has been kept. In the new Marketplace, listings will automatically be removed after 30 days. To compensate, the price to list an adoptable has reduced to 10 RBC, and you get 10 listings for free (20 for free if you're a premium user).
Happy trading!
---
Great Flying Pumpkins!
Posted on August 25 2014, 12:44 am
---



A new Legion has appeared! The
'Great Flying Pumpkins!'
Legion seems to focus on a couple of things with wings. The Devirox and Calowan are needed to complete this legion and in return you shall receive an amazing BC Tracker skin.
---
The time is right!
Posted on August 24 2014, 11:05 pm
---




Well would you look at the time! Looks like we're due for a new set of Karints!(They 'may' have been a bit delayed...) As a reminder the Karints hatch from the Karint Egg which you win from
Quality Assurance
. Have a good time hatching eggs.
---
Creative Contests.
Posted on August 24 2014, 6:20 am
---



Hey everyone. There is a new contest in the contest forum! The collectibyte creation contest is back, so it's time to get creative. We are looking forwards to seeing your entries. You can enter
here
and ask any questions
here
!
We have a few contests running currently so be sure to check them out over at the
Official Competitions
forum.
The Zodiac Avatar Competition ends today!
So if you want to get an entry in before the deadline now is the time to do so.
The Short Story contest voting has now ended and prizes have been rewarded. A big congratulations goes to the top three winners
Buizie, Suiune and ArcherRaven
. A special mention goes to the other entrants
Eggy0, Shaze, Ashuri and Revolution
. Your entries were great! We wish you all the best of luck in future contests. :)
---
New Army Competition!
Posted on August 24 2014, 12:01 am
---


Last weeks Army Competition was won by
superstar87
, and this weeks adoptable is the Rodocr (Igneous).
Head on over to the Army Competition
to see how many you have!
---
Fly over to the Lost and Found!
Posted on August 23 2014, 7:57 pm
---

A new Kiro has found it's way into the
Lost and Found
, they keep flying away from me though...Good luck catching one!
---
Cashies are inkredible!
Posted on August 18 2014, 10:04 pm
---


I feel inklined to share with you some new cashies. It seems like these Inkitts have made their way into the
Cash Shop
, so head on over to pick one or two up for yourself!
---
Shiny new contest!
Posted on August 17 2014, 8:48 pm
---
Hey all--a new contest has hit in the
Official Competitions forum.
It's another installment of the popular trainer card competitions, with the theme of
jewels and gems. Enter here and ask questions here. The contest ends in 2 weeks, and we can't wait to see your entries!

Don't forget about the zodiac-themed avatar competition and adoptable description contests, too!
---