Great News!
Posted on September 14 2014, 3:52 am
---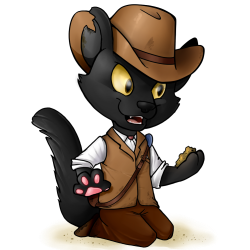 Hey everyone! Thank you to everyone who is helping me out in my attempt to learn more about Altazan! Despite the Guardian's meddling I have managed to learn a bit that I wanted to share with everyone. Yes, even the Guardians!
It seems that Altazan culture was structured around five primal elements, each represented by a different Zan. The first Zan I've managed to learn about is Xilvatl, who sounds pretty formidable!
You can read more about Xilvatl in my
Field Journal
. I'll post again when I have more to share!
---
In general event news, the Guardians are off to an early lead with 86 points per member compared to 79 for the Adventurers. Keep up the good work gathering points!
We have refined a number of tasks and added some new ways to get points, so make sure to check the event page regularly! We have also added a daily mega task that awards
five times
the normal points! That should help you boost your point totals!
---
New Army Competition!
Posted on September 14 2014, 12:01 am
---


Last weeks Army Competition was won by
Lotus
, and this weeks adoptable is the Dark Fesquil.
Head on over to the Army Competition
to see how many you have!
---
Let's Get Avenging!
Posted on September 12 2014, 3:29 am
---

It has been an arduous task, but at long last, Sammy has finished transcribing the contents of some ancient scrolls of Ramsat! If he deciphered the glyphs correctly, there is a powerful gate hiding Altazan away, and what kind of adventurer would he be if he didn't organize the key to unlocking it? But he will need your help to reactivate this magical device. Simple enough, right?
Far from it, if Amelia is to be believed. For she proclaims that reopening the gate will call forth calamity! The Zan were locked away for a reason after all, and she'll need help keeping it that way, lest the Carnival and the rest of the world will suffer a terrible fate.
Throughout the birthday event (starting tomorrow), you will have to complete various tasks to either help open the gate or keep it closed. The choice is yours, but you cannot go back on your pledge. Whom will you aid in their quest? Will you protect the world from evil or will you unleash it?
You can choose your team now, by
clicking here
, but the tasks will not be up until
12AM
5AM, September 13.
EDIT:
Please note that the start time of the event is now 5AM on September 13th. Apologies for the inconvenience.
---
New arrivals and a farewell
Posted on September 11 2014, 12:49 pm
---



By now we know that not all of Crowley's experiments result in something cute and cuddly. But for these Ourianos, the procedure was too much to bear and they've become quite wild...
Can you soothe their anger and heal their hearts, or will you use their new power and wrath to make them do your bidding? The choice is yours, should you hatch one from a Species Egg that you snagged in the
Freedom Forest
.
Worry not, Failed and Elemental Eggs will get the spotlight again in the future as well! We'll balance the hatches out in due time. :)
IN OTHER NEWS

You may recall that we had some byte creation contests - and if you don't, consider this your reminder - and look what came of it! Our first Collectibytes Booster that contains purely user-generated content! We hope you are just as surprised as some of the participants of the contests were when we approached them . maybe you even recognize some of your favourites from the entries back then. There even are a few recolours so that you have a few more options available to you. :)
Although we may have gone overboard in some cases with our enthusiasm XD
Many thanks to
DarkSunshine92
,
Eggy0
,
Nayelianne
,
ArcherRaven
,
Quagthistle
,
Phantom
and
Cynn
for their efforts (and patience with yours truly). Your work was excellent and we hope to see more from you, as well as all other aspiring (byte) artists!
With 94 bytes to collect, you better give it your all to complete this set! To get yourself one of these boosters, head on over to the
Click Exchange
. That's right, Microsaur packs have been sent packing and are now enjoying the retirement days. Have fun clicking!
---
Food-Lover's Special!
Posted on September 10 2014, 11:23 am
---


With the autumnal season slowly approaching, there sometimes is no telling whether it'll be sunny or rainy - and subsequently, what to prepare for food that day. But fret not, with these two new QA sets you're covered! Be it a
Creamy Dyresu Sundae
or some
Karint Mushroom Stew
, both the warm and cold days leave you hungry no more!
...
Wait, what's this? I'm told the adopts are not edible. Well that's a shame. But they're still pretty cool to look at, so head on over to
Quality Assurance
to get yourself some
edible
QAs!
---
Piece of cake!
Posted on September 7 2014, 3:57 am
---

CC's birthday is approaching, and what better way to celebrate than to Create a ClickCritters Birthday Card? We hope you can really get creative with that contest, so post your entries
here
and your questions
here
. You've got two weeks to enter!

The poll for the Adoptable Description Contest #2 has ended. Top three entries were submitted by:
Ashuri
,
FireRose
and
nixxusgirl
. Stay tuned for Vampiric's tie-breaking vote! Soon the Fesquil set will receive its long awaited descriptions. :D
Prizes have been awared.
Furthermore, we've decided to let you have a say in which adopt set should be featured next. Head on over
here
to nominate up to three adopts sets of your choice, and who knows, the adopt of your choice may be the next one in line for a spiffy new description!

The QA Hunt #6 has come to an end, so check out all the scores
here
. Our top three participants were:
Zee
,
Ocean
and
Rufusy
. It has been a blast, and your participation was very helpful in further tweaking how these hunts are handled. In the future it will be even easier for you to participate, that much we're sure of.
Prizes have been awarded.
For all your contest needs, don't forget to check our the
Official Competitions
board in the forums regularly. Those contest points won't earn themselves! ;)
---
New Army Competition!
Posted on September 7 2014, 2:03 am
---


Last weeks Army Competition was won by
Dragon_Warrior15
, and this weeks adoptable is the Flutterbearie (Dusk).
Head on over to the Army Competition
to see how many you have!
---
It's not our aim to up-set you...
Posted on September 3 2014, 12:06 am
---



... but this assorted "set" sure lacks a common theme! Not that that makes them any less cute though. Head on over to the
Premium Shop
to grab a Pterobee, Kitiger, Hamgry or Badger and find out what might connect them all - apart from being by the same artist, that is. Which one is your favourite?
Badger badger badger badger badger badger badger badger badger badger badger badger badger badger---
---
Looks like someone's grounded...
Posted on September 2 2014, 12:59 am
---


Help wipe these Flieasaurs' tears by taking some home! Maybe you can help them spread their wings once more so that they can soar like they did when they were little... Adopt a set from the
Cash Shop
today and put a smile back on those faces!
---
No need to Goblu on us!
Posted on September 1 2014, 5:38 am
---



Cheer up folks and blow the back-to-school blues away, there's new critters in
town
the
Click Forest
, waiting for you to take them home! Come and catch your very own Goblu Puff today, and don't forget to bring the proper net to land yourself one of these puffballs!
Rumour has it that the writer of this post was hyperventilating upon seeing these, but... that's just a rumour, right?
P.S.: You best start saving up your silver and black bottlecaps, for new sets premiums and cashies are headed our way over the next days as well. ;)
---