Hide yo shards, hide yo soulstones
Posted on June 21 2017, 6:11 am
---





Are you a proud owner of sparkly treasures? Do you want to
remain
a proud owner of sparkly treasures? Then you'd best watch your stashes and hoards, as the
Thief Taloots
have made the
Shops
their nesting grounds. They favour Altazan's shards so much that it affected their very looks! So keep an eye on your inventory, lest they nab some more for their own collection!
---
You're all stars, so keep on shining from the inside!
Posted on June 18 2017, 12:25 pm
---



It appears as though we cannot leave the
Click Forest
unchecked for too long, lest the types of critters inside diversify at crazy speeds! The
Gem Bunny Puff
set, including the Soulless version, is a whopping 7 puffs strong! That should keep you busy for a while...

If you're having a hard time fetching the sparkly fluff balls, why not keep your eyes out for the
Rhodesian Giraffe Kiro
that is occasionally standing tall over at the
Lost & Found
. With a huge friend like that, maybe you'll spot the critters you need sooner!

And as promised, we have the next GA Contest launching today. It's your turn to
Design a Cylin!
once more. You can drop off your entries over
here
, and check in for some discussion or questions over
here
. Keep those Cylins coming so our Click Exchange doesn't run dry on new and exciting critters - made by you, for you!
This time around you can win the Rainbow Chimeleon. But worry not, the Art Bunny will be in the contest to follow this one... and if you still need that Chubyte, don't forget to enter your BC Trackers! You've got a week left to do so.
---
New Army Competition!
Posted on June 18 2017, 12:00 am
---



Last week's Army Competitions were won by:
Roan
(Normal Army),
Roan
(Trader Army), and (Collector Army). Congratulations!



This weeks adoptables are the
Baby Blazett (Ash)
(Normal Army),
Mage Kiro (Ice)
(Trader Army), and
Orange Terasaur
(Collector Army).
Head on over to the Army Competition
to see how many you have!
---
We let the dogs out
Posted on June 15 2017, 3:43 am
---


Burglars beware! Denizens of the carnival can now protect their homes with the help of the
Bründe
. These marble bulldogs from the
Cash Shop
are sure to defend their designated territory against any and all intruders.
---
Nothing fishy here!
Posted on June 11 2017, 1:42 am
---

You've been anxiously awaiting more Guest Artist Competitions, and you're in for a treat. Over the next few weeks, we are launching a few GA Contests, starting with a
BC Tracker Contest
today. The next contest will launch a week from now, and so on, so that you can spend the beginning of summer indulging in your creativity!

To enter this contest and check on the rules, stop by over
here
, and if you want to discuss entries with everyone or have some questions, pop in over
here
. This contest will award the
Chubyte
, but worry not, the other GAdopts will get featured in upcoming GA contests as well.



We're also stocking a whole new kind of contest adopt with limited stock: the
Copy Cat
. As the name implies, these felines love looking like other adopts. Currently, you can get 8 different kinds from the
Contest Shop
. But that's not where it ends. Future Copy Cats will be user-designed! That's right, you could end up designing an adopt that is a reward for contest points!
Be sure to read the following thoroughly, as it should answer most of your questions in advance!
Now, there won't be GA contests for Copy Cats. Instead, the chance to create one will be a prize on special occasions, such as events or checklist contests, similar to Cyde Rock designs. Copy Cats
must
be based on existing adopts on the site. If you win the right to design one after an adopt of your choosing, you have the option to either do the colours yourself, or to request for an artist to do this in your stead. We have a base as well as the shading layers available for when the time comes. Once your design is official, your Copy Cat will join the others in the Contest Shop.
We have currently not yet decided whether or not you'll receive a copy of the adopt, so stay tuned for news on that.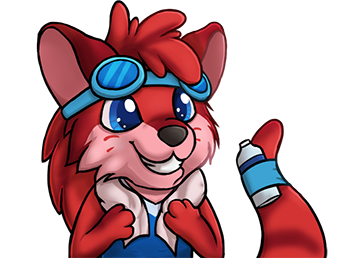 And what better way to kick off this new release of purretty kitties than with giving out the first slots for designing them! Hey guys, Cherry here again. Everyone's clicking so hard for the sake of the community, and we don't want those efforts go unrewarded. So I had this otterly fun idea last night. We're adding a bit of an army competition to this event, meaning, once the Oxry retire, the top army holder of each type of fish-holding Oxry will be given one design slot. That'll be 8 new Copy Cats up and coming! If that doesn't keep everyone busy collecting contest points and clicking all they can, I don't know what would! Now I hope everyone will continue giving it their all so that we'll have many, many more Oxry around! After all we're all gonna eat their delicious fish together! Hmm... fish...
---
New Army Competition!
Posted on June 11 2017, 12:00 am
---



Last week's Army Competitions were won by:
Kijame
(Normal Army),
Yoshums
(Trader Army), and
Kijame
(Collector Army). Congratulations!



This weeks adoptables are the
Triquan Puff (Soulless)
(Normal Army),
Molevolent (Carrot)
(Trader Army), and
Mutant Blue Terasaur
(Collector Army).
Head on over to the Army Competition
to see how many you have!
---
Oxry Rising, and a coloring contest!
Posted on June 10 2017, 3:22 am
---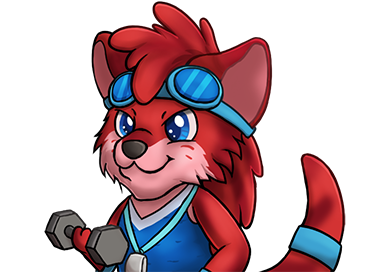 I've noticed a worrying trend. Ever since I came to the carnival and encouraged you all to click more so that your adoptables can get even stronger than before, I've been seeing more and more people totally exhausted at the Click Exchange. You need to eat! You need to get good nutrition! And do you know what the best form of nutrition is during an intense clicking routine? Fish.



I've enlisted the services of the Oxry. For the next two weeks, until the end of June 24th, I'll be sending the Oxry to the Lost and Found with a delicious fish delivery every time we click another 1,000 times as a site. Don't be afraid to take a break from your click training to search the Lost and Found for the Oxry - the fish it's carrying is delicious!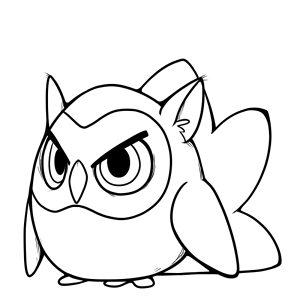 We've also launched another colouring contest.
This time you can colour in the Hooble!
Head over to the forums to find out more about how to enter!
---
Brrrr, it's cold today!
Posted on June 8 2017, 12:00 am
---




If you're wondering about the strange barking sounds and the many fish leftovers at
Quality Assurance
, wonder no more! Berry's got a new species around: the
Ribbon Seal Quaventa
- and it looks like he's got his hands full with these playful water mammals. Better bring some water-proof gear if you head over there!

And as usual, your quest to hatch new critters will be accompanied by an additional companion obtainable from the
Click Exchange
. This time around, we've got another version of the
Arctic Fox Cylin
, namely, its Aurora colouration.
Do we have cold month ahead of us, or this this a coincidence? Well, we can't say for sure if these cold-loving critters are any indication of things to come, but a little birdy told us there might be something happening in the Official Competitions forum soon...
Stay tuned!
*cue mysterious noises*
---
There is no TL;DR for this
Posted on June 5 2017, 3:03 pm
---



There's a new species in town! You can hatch a variety of
Electrimice
if you pick their egg up over at the
Eggery
. These guys have a special Rainbow variant that is a possible hatch/evolution every step of the way, with chances of the Rainbow increasing each evolution - but there's no 100% guarantee (like with Wraith Scarpions).
This is Kija's first own evolution code so have mercy and let me know if there's any bugs XD




It looks like Alice and her Easter shenanigans have left an impression onf Crowley as well, judging by his latest experiment. The
Bunny Ribbit
was meant to combine the best of both worlds, but alas... Still, have a heart and hatch some eggs from the
Freedom Forest
, won't you? I'm sure the critters will thank you for it.
Next on the list, the Poll for the
Great Day of Click
has been narrowed down to three options. If you haven't already, cast your vote
here
. Let make this year's another good one!



And wouldn't you know it, the May 2017 monthlies hatched! First time Kija got to do it, too! Did you enjoy what these eggs contained? Were you able to guess any in advance? But you also know what this means...



... new monthlies! This month's theme is
Forgotten Treasures
. No, not the adventurer or gold and silver kind of treasure. We're talking about giving one-shot adopts another chance, meaning these eggs will contain creatures that have only appeared for one occasion on the site. Be it weeklies, shop adopts, or anything in between, we hope you look forward to seeing some older critters in a new light!
---
New Army Competition!
Posted on June 4 2017, 12:00 am
---



Last week's Army Competitions were won by:
Ocean
(Normal Army),
Shisei
(Trader Army), and
Quilava
(Collector Army). Congratulations!



This weeks adoptables are the
Traptor Hatchling (Licorice)
(Normal Army),
Frilled Egg
(Trader Army), and
Sky Guardian Raeku (Hummingbird)
(Collector Army).
Head on over to the Army Competition
to see how many you have!
---