Time to Trap Some Traptor!
Posted on January 22 2017, 12:04 pm
---





The Traptor have been released! You can now find free Traptor Eggs in the Dinomon Nest. The Skyrants have been removed to the shops and made second edition.
Traptor are a bit different to the Skyrants. Traptor are highly sensitive to liquid. If you want yours to evolve, it will have to be strong enough and then you will have to feed it some liquid in either a sippy cup or a bottle. You can obtain the evolution materials from trading in Traptor for GBC. Additionally, Traptop has opened a Smoothie Shop at the carnival where you can buy smoothies to change your Traptor's colour. Right now you can buy Smoothies for the basic colours, as well as two uncommon and one rare colour!
Don't worry if restocking isn't your thing. You can also get smoothies in the Click Exchange or as a deal of the day in the item shops. Traptop will be popping into the chatbox from time to time to hand out samples, and Crowley has a deal for you at his laboratory!
Right now there are
113 Traptor
to collect, and we will be adding more smoothies in future unlocking even more colours!
(One note on GBC rates. The Skyrant were extremely generous with their first hatched form, awarding 3 or 5 GBC. This encouraged hatching and trading, rather than evolving. Traptor are closer to the older Dinomon in design, with the first form awarding less GBC, and the final forms being more profitable. The intention is to push through the evolution tree as far as your items will allow and then trade-in. Over the long term Traptor will be less profitable than Skyrant, but not as bad as the first hatch will make you believe!)
---
Wait a minute...
Posted on January 22 2017, 12:47 am
---
Alright then. I bring you the good news and the bad news. The good news is that, as I had already announced earlier, I'm normal again! The bad news is...
...I'm only actually normal some of the time.
As it turns out, after a while, I reverted back to being undead... And then I became normal again after some more time. And then after that, I became undead again! Rinse and repeat, switching between my two forms every hour. Looks like the curse is still stuck on me... Sort of, but it's still here. And here I thought I was finally free from eternal undeath!
Since it seems like the potion didn't work as well as I expected, I'm going back to the lab to conduct my experiments... The Lumen I befriended has mysteriously disappeared and I no longer have a vital source of valuable information, and I can only hope these experiments still hold the key to a cure... I'm watching you, Jagger!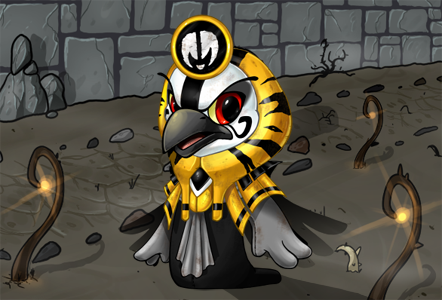 Ah, so it seems the cure was not much of a cure in Crowley's case. The Lumen that had mysteriously disappeared? I ended up meeting it in person just before it left and it said that the Soulkeeper curse in fact turned out to be a tad bit too strong even for the Ipatamba potion to fully remove... From what I believe, the Lumen never had this recorded in their archives and as such the Lumen left to record its findings and return to its other duties as well. This of course means Crowley will continue experimenting with living creatures... He may even attempt something foolish again in the future, but I hope he does not. He knows what happened the last time...
---
New Army Competition!
Posted on January 22 2017, 12:01 am
---



Last week's Army Competitions were won by:
Marvel
(Normal Army),
The Chris
(Trader Army), and (Collector Army). Congratulations!



This weeks adoptables are the
Drat (Corn Snake)
(Normal Army),
L2 Destroyer Traptor (Dragonfruit)
(Trader Army), and
Artistic Fairy (Night)
(Collector Army).
Head on over to the Army Competition
to see how many you have!
---
Lets Rock, with a poll!
Posted on January 19 2017, 12:59 am
---




The winners of the BC auctions have had their cyde rocks created! You can now find the five amazing creations above in Fishing Fever! Marvel at the artistic prowess that has gone into creating these!
In other news, we started a pilot of medals for all adoptables a couple of weeks ago. Now that you've had a chance to see how it works, you can
vote in the poll
about whether you want to see this continue or stop. We will respect the majority decision of this poll, so make sure to vote for what you want. More details about what we are proposing are on the poll page!
---
We heard you were waiting for a mane event
Posted on January 18 2017, 11:21 am
---




Things are getting super hairy over at
Quality Assurance
. Why, you ask? Because the
Maned Jubra
are available now! You might wanna bring a brush or two... and some hair accessories.
---
You thought there'd be Traptors here? Nope.
Posted on January 15 2017, 5:58 am
---


Come one, come all, and check the
Cash Shop
stall! The
Rakee
are currently available, and it looks like their friendly bonds are for life! Now that's what I call loyalty!
---
User run item shops are here!
Posted on January 15 2017, 12:51 am
---


The Item Marketplace has opened up in the Carnival. You can now open a shop and use it to sell your excess items to other users. Items can be sold for any combination of BC.
Most items are tradable, including Zanling shards and the items from the Lumen Scroll event. So get out there, fill up those shops, and start trading!
This should be treated like a beta. Please report any issues in the help forum and make any suggestions in the suggestions forum!
---
New Army Competition!
Posted on January 15 2017, 12:01 am
---



Last week's Army Competitions were won by:
cinsangel45
(Normal Army),
REHVC
(Trader Army), and
Roan
(Collector Army). Congratulations!



This weeks adoptables are the
Isha (Male)
(Normal Army),
Bacon (Middle Piece 1)
(Trader Army), and
Cheraza (Dynamite)
(Collector Army).
Head on over to the Army Competition
to see how many you have!
---
The potion is complete!
Posted on January 14 2017, 1:22 pm
---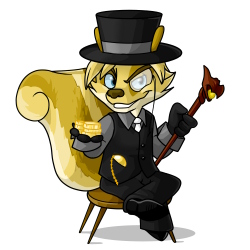 At last! After so long, I'm finally not undead anymore! The potion worked like a charm. If it weren't for you, the Lumen and that... death god called Korith, I would still be stuck as a zombie!
Of course, I guess this means I may have to conclude my experiments as it doesn't seem like I have a need for that anymore. Funny thing is, I love doing experiments and many things out of the ordinary... even after one such thing is what ended up making me undead in the first place... I know things went very south when I summoned the Soulkeeper, but at least the experiments I've been doing haven't done much harm, right?!
I'll go think on it more in my lab. I'll still do experiments for a little while before I decide whether I should continue or not.
(
For the next week, you'll be able to turn in the ingredients and redeem your points for prizes at the Grimhaven Graveyard (if you so wish) before the event finally concludes. Crowley is also making a decision whether to continue his Long-Lost Lab services; stay tuned for more info!
)
---
Poor fishies and not-so-poor mice
Posted on January 12 2017, 11:34 am
---




I think someone (Crowley) siphoned a bit too much energy from these poor creatures! Now these
Depleted Charter Fish
can be found in the
Freedom Forest
, literal husks of their former selves. Rescue them soon, won't you?

On a brighter note, the adorable
Mouse Cylin
can now be found in the
Click Exchange
! Hopefully you have some cheese for it, it looks a tad hungry!
---