Prepare for inky slobbers!
Posted on November 15 2017, 7:32 am
---




As promised, here's our second hatchable cashie set by an artist other than Quetzal. This also marks FireRose's first cashie set!
Has the reign of the Inkkitt ended, or will its relationship to the
Droopup
not be like that of cats and dogs? These adorable friend-shaped ink puppies are now available in the
Cash Shop
. Grab your herd of loyal and sticky buddies today!
Like last time, you can get the unpainted version by hatching the egg, or you can simply purchase whichever regular coloured version you like from the shop. And like last time,
the egg won't count for collection
, so you won't spend more than you would have with the old system. Let us know how you feel about these cashie changes!
---
Time for Parley!
Posted on November 13 2017, 3:40 pm
---

Hark now, while you're enjoying the spirited event, do not forget that
The 10th Anniversary Cash Shop
closes up at the end of November
. This gives you a little more than 2 weeks to stock up on any cashie you might have missed out in the last 10 years. There's no telling if this opportunity will arise again, so if there's anything you've had your eye on, go head over there now, lest you regret not taking advantage of this extended offer.




Wanna know another good reason for safely depositing your

$BC over there? The
Ferrrates
are plundering any unprepared visitor heading to the
Shops
. You'd best watch out or you'll get looted too!
Spreaking of looted, pricings, shops and rarity have been picked by 8 quick volunteers!
Speaking of unforeseen surprises, as it turns out the freebie link from the emails you all got (informing you about this event) did initially not work. Our apologies! It definitely works now, so if you haven't already, go pick up your
free offerings
now!

Now if all of this was a bit much, why not take some time to process things while looking for the
Clownfish Kiro
over at the
Lost & Found
? You'll be glad you did when you meet your new best buddy!
---
It's over.... or just beginning?
Posted on November 13 2017, 12:25 am
---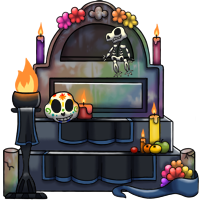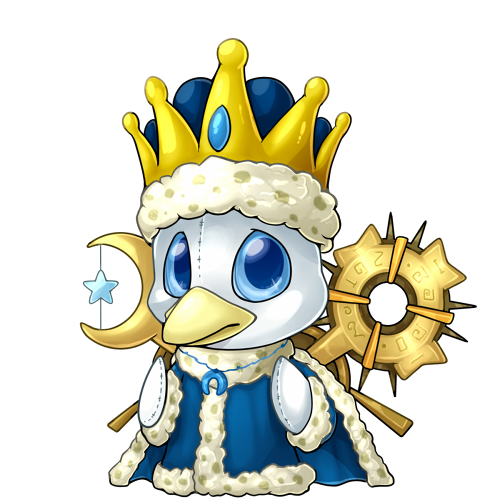 Thank you all for your help in retrieving the memories of the Soulkeeper. Both teams have done well. A total of 157,747 memory fragments were recovered, and the Timekeeper team has released the greater amount. Trophies will be awarded in approximately a month, and meteorite fragments no longer have a use.
We have gathered a lot of insight about the chaos that sprang forth from her, corrupting many places and depriving it of life itself to fester her abominations. By seeing for ourselves what these meteorite shards kept secret, we sense much anger and despair, with restless spirits abound. Naturally, we consider it our duty to lay some of these lost souls to rest. It may not be much, but every bit of kindness is its own reward.
We've arranged for shrines to be placed on your profiles, hoping that you will pay tribute and respect to the fallen ones, so that they may find peace. It is up to you you how you decorate your shrine, and you may obtain offerings for the dead from your local
Fortune Teller
or the
Altar of the Moon
. The choice is yours. If you bring these offerings to your friends' shrines, you may occasionally be blessed with a little more than a peaceful silence. Please take a few moments to appreciate the lives that are no more.
(This event runs until the 3rd of December. You must visit your shrine to activate it, after which 100 offerings can be placed there from other users. Offerings can be bought with BC or earned by trading in adoptables. Each time a user makes an offering they have a chance to win a special ghost adoptable. There is "bad luck protection" enabled on this event, with increasing odds every time you don't win something, increasing to an almost guaranteed chance after 20 attempts. When your shrine has 100 offerings, you can visit it again to clear the offerings, earning a Sugar Skull Wishee. You can find shrines to visit on the users online, or ask your friends in the chatbox and the forums! Have fun!)
---
So many adopts, so little time!
Posted on November 12 2017, 7:55 am
---

Need some motivation to keep clicking? The
Bombpup Cylin
has been sighted in the
Click Exchange
. Approach with care, lest your face go up in scratches and smoke!



Meanwhile, Crowley has still not learned his lesson about letting the dead rest. In an attempt to make use of the fossilized remains of some Dinomon, he somehow ended up summoning their spirits. Liberate the
Ghostly Dinomon
from the eggs in the
Freedom Forest
today!

The Star Shroom Shindig has reached over 10k a few days ago, and the Star Shroom is finally available over at
Quality Assurance
. Now you finally get to see the Yeek that were teasing you in Crowley's tablets!
---
New Army Competition!
Posted on November 12 2017, 12:00 am
---



Last week's Army Competitions were won by:
Shisei
(Normal Army),
cinsangel45
(Trader Army), and
TARDISGirl78
(Collector Army). Congratulations!



This weeks adoptables are the
Trutail (Thief)
(Normal Army),
Maruchi (Holly)
(Trader Army), and
Battime Cylin (Partier)
(Collector Army).
Head on over to the Army Competition
to see how many you have!
---
There's a time and space for everything!
Posted on November 9 2017, 3:52 am
---



Beware the bears! The
Feragic Puffs
have made their way into the
Click Forest
. Be sure to catch them at an opportune moment.





There's also some new additions to the Mystery Egg from Puzzle Pieces. Expect to see more familiar sights in different colours, but, of course, also a new version here and there. Happy hatching!
As you may have noticed, Community Goals for the on-going event have been scrapped. Golden Eggs have already been added, and you can now additionally win the third Cylin for this memory. Keep giving your all for the Timekeeper and Spacekeeper!
---
A familiar sight
Posted on November 6 2017, 12:01 am
---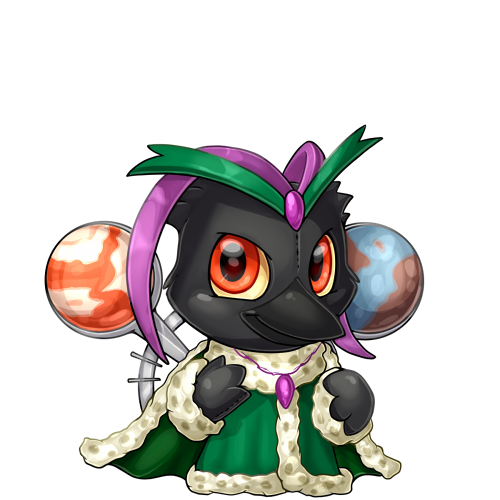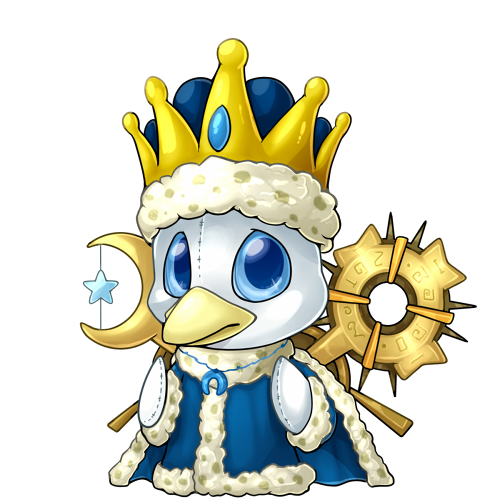 Great work everyone! Through your combined efforts, we've harnessed the power of over 50'000 meteorite fragments! Stick with us through this final blast from the past, where we are paying the Founders that are resting in Grimhaven a visit.
This will be your chance to catch up on points as well, as you will be given a choice by each founder whether you want a small, easy task, or perhaps a more challenging, more rewarding task. If you can finish the tasks in time you'll receive 5 or 15 points respectively, so give it your all!
Please note that, while there are tasks involving posts in the CB or forum, the site rules still apply. Don't necro or spam! You are given plenty time for either version of this task, so just strike up conversation normally! Since everyone will be busy with similar tasks down the road, you're sure to make your targets naturally. Let's all enjoy the final memory!
Now head on over to
The Nexus of Space and Time
to get started!
---
New Army Competition!
Posted on November 5 2017, 12:00 am
---



Last week's Army Competitions were won by:
Hunter
(Normal Army),
TARDISGirl78
(Trader Army), and
Roan
(Collector Army). Congratulations!



This weeks adoptables are the
Serbee (Monochrome)
(Normal Army),
Eyengler (Albino)
(Trader Army), and
Juvenile Mender Traptor (Jungle)
(Collector Army).
Head on over to the Army Competition
to see how many you have!
---
No puns, just magic.
Posted on November 3 2017, 4:51 pm
---





November is getting magical. Or rather, we're having some
Magical Mayhem
over at Dexter's
Little Bytes
. New bytes and adoptables await! Get your wizard fix with this new set.
Additionally, the Crystal Eggs for hitting 38k in the Event have been awarded. Congratulations to Cynn and xxFrostxx.
---
Is it a bat? Is it a Chimeleon? Why not both!
Posted on November 2 2017, 10:59 am
---




We're trying something new with our cashies. Namely, to have artists other than Quetzal create adopts that can also have paintable versions. Two artists have been coached for a trial run to see how you guys would like it, and thus we present the first of these creations today: the
Batileon
.
These cashies will work like the Voracigon, so that you can either purchase the 6 individual colours, or buy the cashie egg for them and hatch all 6 as well as the Unpainted version. You can find these guys and the egg in the
Cash Shop
. So the choice is yours!
Please note the following: as the Batileon Egg and its hatches follow the Cash Shop Cycle and will be removed,
the Egg does not count towards Collection
, meaning you can still spend the same amount as before and get everything you need for Collection if you are so inclined.
---