We got zero chill today
Posted on July 23 2017, 6:58 am
---




Need to fend off a summer cold or two? Or perhaps you want to escape the sun altogether and take a trip to the glaciers? Be sure to take along one of the
Chilly Lapis
, your best companion to brace any problems related to lower degrees. Stop right by
Quality Assurance
to win them over!

What's this mewling over at the
Lost & Found
? It appears that the
Tabby Kitten Kiro
has wandered in, looking for a good home. Won't you take it in?


Looking for the perfect blend of scales and fur? The
Kuzuma Puffs
are out and about in the
Click Forest
. Grab your nets and get going!



Last, but not least, your reminder that the Popcorn Pests event will end "some time on the 29th" as per Cyde's discretion, so you got around a week left to climb ranks or hold the place you're currently at. Remember what's at stake in the 3 categories of this event:
Popcorn Producers
Special
trophies
to the people who can help make the most popcorn!
Popcorn Tenders
The Top 5 clickers will be able to design a
Copy Cat
adoptable, and everyone who contributes will receive a
trophy
based on how much they help out!
Popcorn Collectors
A
Copy Cat
adoptable design slot to the top army of each type of popcorn adoptable when this event ends!
---
New Army Competition!
Posted on July 23 2017, 12:00 am
---



Last week's Army Competitions were won by:
OnlyArt
(Normal Army),
Quilava
(Trader Army), and
Yuna
(Collector Army). Congratulations!



This weeks adoptables are the
Rooderp (Red)
(Normal Army),
Xusaur (Peasant)
(Trader Army), and
Ryoken (Demonic)
(Collector Army).
Head on over to the Army Competition
to see how many you have!
---
Contest Voting Open!
Posted on July 22 2017, 11:34 am
---

Voting for the (GA) [#74] Design a set of Adoptables contest is now open. You can vote
here
. Voting will be open for a week!
You can find more information about these entries, this contest, and future contests in the
Official Contests Forum
---
Wotter you lookin' at?
Posted on July 20 2017, 2:26 am
---

Need to replenish some bottlecaps to buy popcorn with? Why not visit the
Click Exchange
, with the newest added incentive: the
Starburn Cylin
. Just look at those eyes! Is it just shy or silently judging you? There's only one way to find out, so try and get your own to find out just what is on this majestic critter's mind!




And if you're more into something plump and friend-shaped, look no further than the
Wotter
. They're H2O in a huggable form! Roll on over to the
Freedom Forest
to get yourself one of these waterballs and see for yourself. Wotter you waiting for?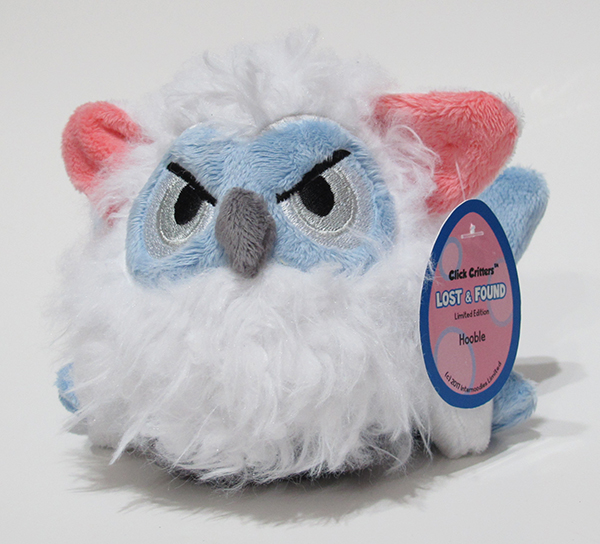 We've also added a new special auction. This time it's for a frostbite hooble plushie. These guys are so furry and soft! And if you win, you get to pick from a normal version, or one with glow in the dark eyes! There are a couple of auctions for POWER buffs running too, so make sure to check them out!
We can also now announce that DemonOfIrony won the #2 Hooble Plush for selling something in the first week of having auctions. Congratulations and thanks to everyone who entered! Hopefully you'll all enjoy using the auctions to complete your trades!
---
New Army Competition!
Posted on July 16 2017, 12:00 am
---



Last week's Army Competitions were won by:
48skitty
(Normal Army),
BlackTailmon
(Trader Army), and
eeveevivi
(Collector Army). Congratulations!



This weeks adoptables are the
Molevolent (Potato)
(Normal Army),
Traptor Hatchling (Lime)
(Trader Army), and
Collectibytes Booster (Elemental Fury)
(Collector Army).
Head on over to the Army Competition
to see how many you have!
---
You've got mail v2.0
Posted on July 15 2017, 8:54 pm
---


We've just updated the mail system with some much needed improvements. Your inbox no longer loads all your messages when you open the page, which means we've been able to make the following improvements:
- The page will now be much faster to load, but there will be a slight lag when opening messages. Barely noticeable, but worth mentioning
- Messages are now only marked as read when you have ACTUALLY read them. No longer will you have to remember which you have and haven't read!
- Because the page is not loading all the content anymore, we can increase your mailbox limit. This is now 500 messages, or 1,000 if you're premium!
---
I have an inkling that something's afoot!
Posted on July 15 2017, 12:09 am
---


Are you having trouble with your good old ink cartridge printer lately? I wonder if this is related to the recent
Baby Inkkitt
sightings over at the
Cash Shop
.. Whether these cute little kittens are the cause or the solution to your ink shortage is something you'll have to find out for yourself though! So why not take them home and see if they can help out, or if they'll turn your print station into an even inkier mess...

In more click-related news... the
Great Day of Click
poll has ended a short while ago, but what with all these Popcorn Pests, we never got to squeeze a word in!. So just to let everyone know who hasn't already checked the thread before this, you chose the weekend of
August 5
by a landslide! Let's hope you guys aren't as burnt out as some of the popcorn bags when we get there, so be sure to gather some strength after the current event is over :)
---
Time for a Hooble Hunt
Posted on July 13 2017, 2:19 am
---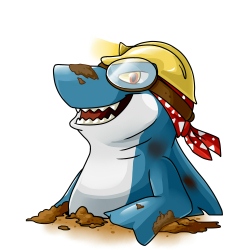 Those darned hooble are ruining my plans to make enough popcorn for the 10th anniversary! I've come up with a clever plan to get rid of them. If you can collect all the hooble who like a certain type of popcorn, you can give them to me by
completing a legion
, and I'll take them off your hands. In return, I'll give you some of my special popcorn!
At the end of this popcorn popping event, I'll give a Copy Cat slot to the person with the most of each of my popcorn adoptables! That's five more Copy Cat slots being given out, and all you have to do is turn in pesky Hooble to me and collect as many popcorn adoptables as you can! It's better than dirt!
Also, I've listened to your feedback, and I've decided to give out Popcorn Tender points for tending to your own popcorn as well as other people's. Now,
let's get popping!
---
Psst. Do you want a popping good time?
Posted on July 12 2017, 2:59 am
---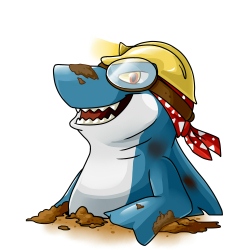 Hey, you! Did you know that this year is the tenth anniversary of Click Critters? I know, ten years! Well, me and some of the other folks around here have decided to do something amazing for the tenth anniversary. Me? I'm going to throw a popcorn popstravaganza! I know, I bet you were expecting something to do with dirt. Well, I assure you that a land shark can be interested in other things than dirt! I'm interested in popcorn!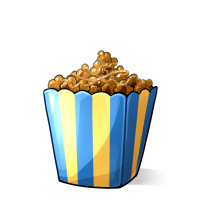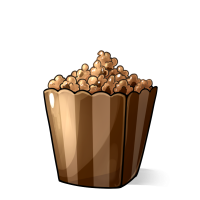 I've been working away for ages on a special batch of popcorn flavours. You won't believe some of the combinations I've come up with. They truly are culinary delights! The recipes aren't quite ready yet, which is where you come in. I need people to help me make as much popcorn as possible so that I can tweak the recipe and get it right. This celebration must be flawless! Ten years!
Can you please
give me a hand
? I warn you in advance though, popcorn isn't cheap to make, and it requires a lot of attention during its cooking period. You'll have to either check in on it yourself, or get a friend to check it for you! If you help me out I've got some great prizes, including trophies and even the chance to design some Copy Cat adoptables!
So what are you waiting for, let's get popping!
---
Puzzle Time!
Posted on July 10 2017, 3:19 am
---


The Kounix were getting lonely over at the
Puzzle Piece Trade-in
, so there's been a new puzzle added! If you manage to collect all 25 Mystery Puzzle Egg Puzzle Pieces, you can claim your very own egg! I wonder what it will hatch into! You'll have to collect a lot to find out!
Both puzzles will remain available. When you turn in puffs you can select which puzzle you want to claim pieces of. The newest puzzle is the default option!
---