First Skelwing Contest Results
Posted on April 20 2015, 3:24 am
---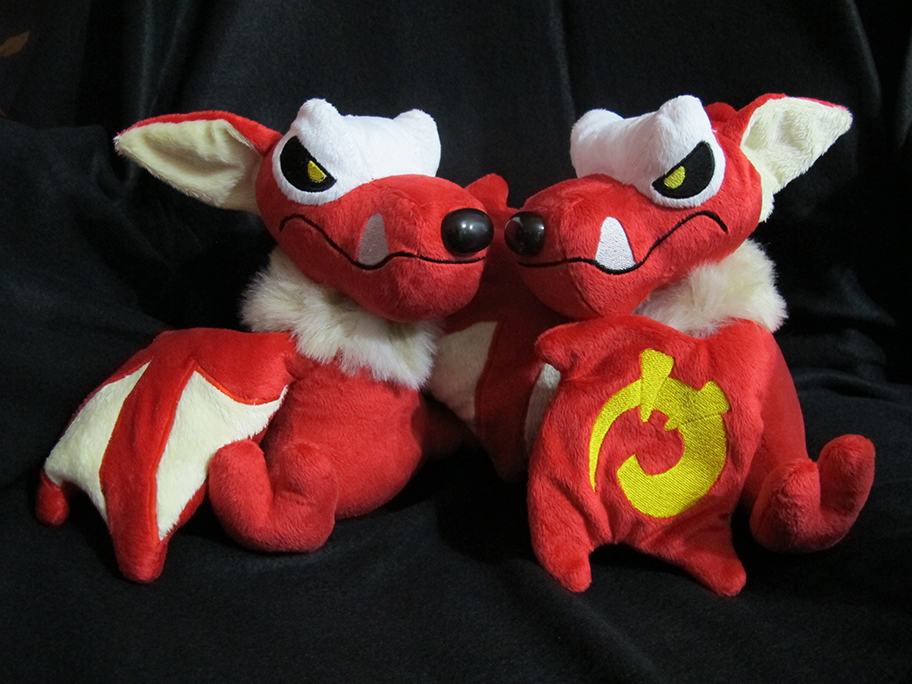 The first checklist contest for the first skelwing plushie has ended. The winner has been sent a PM and will be announced when they respond. 10 users have been awarded premium stars and 100 golden eggs have been sent! If you won a prize, you received a PM in your inbox!
As promised, we have launched the second part of this event. If you missed out on the plushie in the giveaway, there is a black BC auction for the second skelwing. We've also taken the opportunity to add auctions for all the other bottlecaps, so head on over to the
BC Auctions
to see what's on offer! You can check the top bids on the home page too!
Check back next month for another checklist contest and auction for the next Skelwing plushie in the set!
---
Contest Mega Post!
Posted on April 19 2015, 4:21 am
---

Voting for the Easter Basket Contest 2015 contest is now open. You can vote
here
. Voting will be open for a week!
You can find more information about these entries, this contest, and future contests in the
Official Contests Forum

There's exciting contest news in this post, too! Check out the newest contest in the
Official Competitions forum
, a signature contest with the theme of ClickCritters! Enter
here
and ask any questions
here.
This will run for two weeks. As always, good luck and have fun!

Huzzah! It's time for a new
QA Hunt
! You may have guessed it, this time the bonus points will go to Seething Eggs and Lythesaur hatches! If you want to enter, post
here
and ask away
here
. Good luck!
As you can see below, the poll for the
Easter Basket
Contest has been put up, and prizes for the
Caption Contest
have been awarded as well. Congratulations to
Loyalty
,
Ushio
and
Yuki-kyo-kira
, and thanks everyone for showing us your caption skills!
---
Boring Site Stuff
Posted on April 19 2015, 3:59 am
---

Two quick site updates today. First, we've made some changes to the rules regarding selling art on CC. You can read the new thread
here
. Make sure you read all the details, but essentially you can sell any art you've created for site items like bottlecaps or adoptables, as long as you're respecting the rights of the copyright holders. The thread also outlines the rules when it comes to using CC images, which are quite a bit more generous than they used to be. We can't wait to see what you come up with!
The second update is one that will continue to improve over time. You might have noticed a blue question mark in the top right corner of some pages. If you click this it will take you to an on-site help guide for the page you came from. You can also access the help system from the Help menu in the navigation bar. Right now there are guides for Dirt Digger, Fishing Fever, Guess The Number and Sock Summoning. We'll continue to add more so keep an eye out for new question marks popping up (and yes, we are going to replace the ugly question mark image!). We will be using some of the guides from the guides forum, so if you have an idea for a guide that could be in the help system, keep posting in the forum!
---
New Army Competition!
Posted on April 19 2015, 12:00 am
---


Last weeks Army Competition was won by
sedkitty03
, and this weeks adoptable is the Advent Kuron #10 (Blooming Christmas Magic).
Head on over to the Army Competition
to see how many you have!
---
Rain, rain, go away~
Posted on April 18 2015, 8:42 am
---




Whether there's sunshine or rain outside, be sure to check out the
Shops
to see if you find a
Vulmulus
floating around. Just be sure you don't get a stiff neck from staring into the sky too much!
---
Win a Wuri Plushie!
Posted on April 16 2015, 3:17 am
---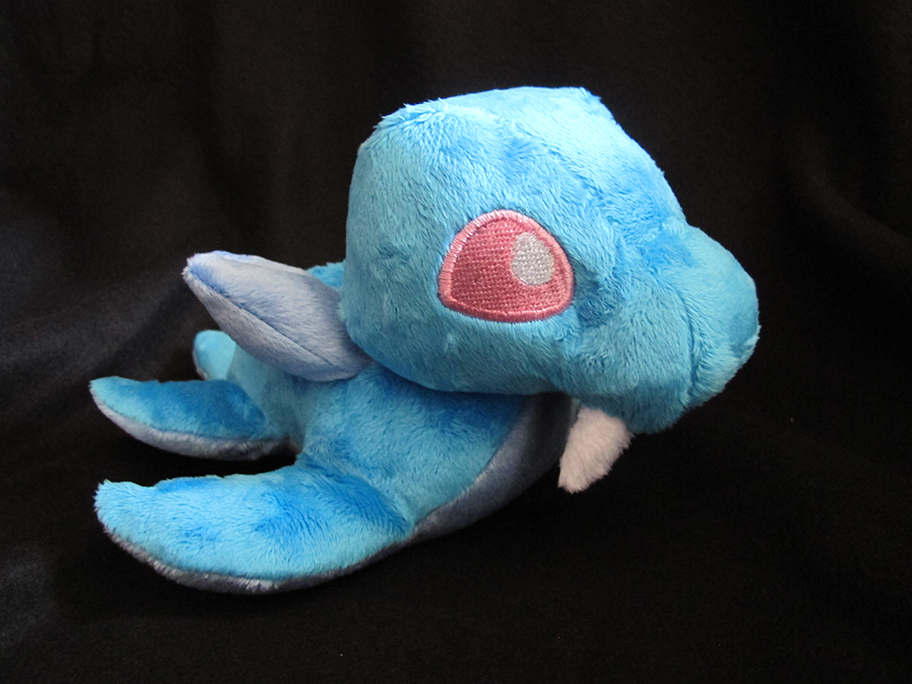 You can now buy an unpainted Jungle Fesquil from the cash shop for 300 black bottlecaps. The Jungle Fesquil will be on sale for two weeks (until April 30th) at which time it will be retired and we will select one lucky owner of a Jungle Fesquil to win the azure colored waverunner wuri plushie above! The plushies are hand made by Quetzal! You do not need to be the original adopter, you simply need to have the Fesquil in your adoptables when we draw the winner. Please note that there is a limit of ten entries per user - only the first ten Fesquils on your account will count as entries in the raffle.
This is the first of two planned raffles for wuri plushies. The next raffle will use a non cash bottlecap.
---
The Easter Shop is here!
Posted on April 14 2015, 3:18 am
---


The
Easter Shop
has now opened so you can spend all the eggs you were given during the Easter event! There are 24 new adoptables, and even if you only got 5 eggs you can buy a starter set which will give you two random adoptables!
The maximum number of eggs that could be converted was 3,000. This is enough for all the prizes and three sets of adoptables. If you had more than 3,000 eggs you have been given a premium star. More than 4,000 got 2, and more than 5,000 got 3.
We hope you enjoyed the easter event. Remember to keep earning your entries into the plushie checklist contest. It ends in just under a week!
---
A time for renewal!
Posted on April 13 2015, 5:47 am
---
Roses are red
And look how time flew
555 days since the last kitzi
About time for some new




As you may have guessed, an old favourite has returned to life this spring, and we present to you the
Rose Kitzi
in the hopes that there'll be even more kinds of Kitzi to come! Keeping looking forward to more awesome QAs by our artists old and new! Until then, try your hand at getting Kitzi Eggs over at
Quality Assurance
.

Meanwhile, on the contest side of things, a
Short Story Contest
is launching today, where we ask you to write about the Decade Cylin. Easter may be over and the Event shop isn't open yet, but these bunnies just might keep the Easter spirit going! Post entries
here
and ask away
here
. Those of you who prefer doing on-site stuff in contests, a new QA hunt is coming to you next week.
If you're regularly peeking into the
Official Competitions Forum
, you already know that we have a GA contest running until the end of April, but you may feel excluded for the lack of drawing skill on your side. Fret not, for there will be a one-of-a-kind writing contest in May, which will allow you to write text for a certain aspect of the site and win a GA if your text is chosen. For more details about this and other contests running in May, stay tuned! I hear there'll be hunts of some sort...
---
New Army Competition!
Posted on April 12 2015, 12:00 am
---


Last weeks Army Competition was won by
gundum_grrl
, and this weeks adoptable is the Advent Kuron #13 (Love Maochi).
Head on over to the Army Competition
to see how many you have!
---
Moderator Applications are Open
Posted on April 11 2015, 4:33 pm
---

If you want to apply to be a CC Mod, you can do so by completing
this form
. We will be processing results over the coming weeks and getting in touch with more questions if we need to before making a final decision. If you're passionate about CC and want to help keep CC a great place to be, then best of luck with your application!
---